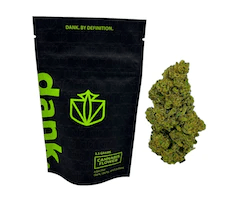 Brand: Dank
DANK | Rainbow Sherbert (RS-11) | 3.5g
Dried cannabis flower is primarily ingested via inhalation. Activation time is roughly about 5 minutes and can last up to a few hours. Sativa dominant cannabis strains are typically used for their uplifting and energetic effects, which is why many users prefer Sativa strains for daytime use.
Effects
HappyEnergeticCreativeFocusedInspired
Beta Caryophyllene
0%
Beta Caryophyllene
0%
Beta-caryophyllene is known for it's wide variety of potential health benefits both physically & mentally. This terpene has a unique ability to bind to the CB2 receptors; CB2 receptors are targeted when treating pain & inflammation with cannabis. Beta-caryophyllene is also approved for use in food by the FDA & is commonly found in black pepper, cinnamon, & basil.
Aromas
SharpSpiceSweetWood
Potential Health Benefits
Anti-inflammatoryGastrointestinalCancer FightingAnti-depressionAnti-anxietyPain ReliefBrain FunctionAnti-diabetic