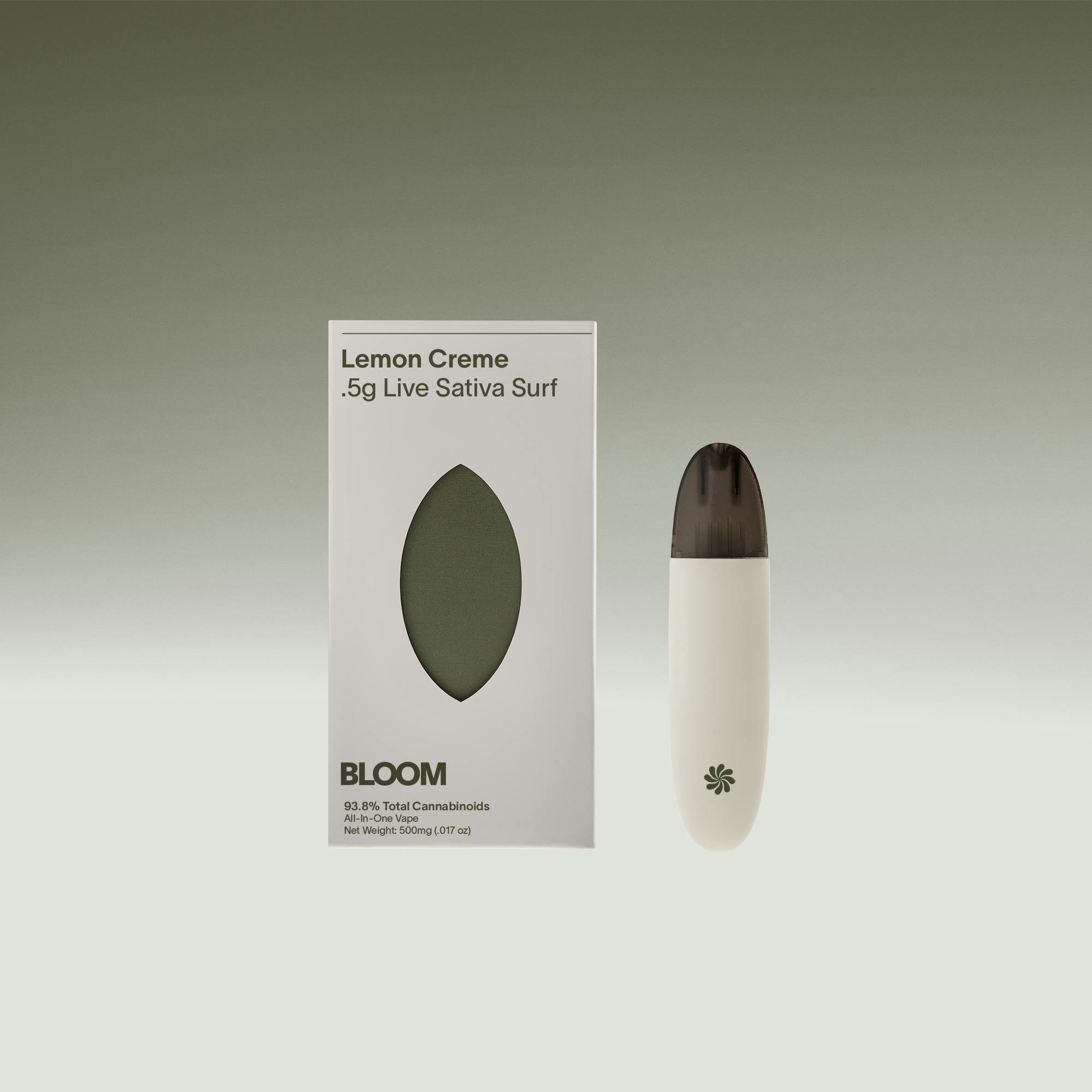 Brand: Bloom
Bloom | Lemon Creme | Live Sativa Surf Disposable
"Lemon Crème
Lemon Jack x Sour Cream come together to serve up the ultra-rare Lemon Créme. Don't wait until after dinner to treat yourself to something sweet. A delicious daytime hybrid with sativa-dominant effects, Lemon Créme removes busy thoughts and replaces them with endless energy and joy.
Phenotype
Sativa
Cross
Lemon Jack x Sour Cream
Notes
Herbal, citrus, spicy, sweet"
Effects
EnergeticHappyCreativeFocusedInspired
About the brand :
Bloom
Rooted in the industry for over a decade, BLOOM loves nothing more than classic cannabis strains.
But, their love for these strains has limitations. Constantly being on the move and living life, convenient products are essential to celebrate the small wins, uplift and reclaim the day.
BLOOM – an experience delivered in the most tasteful & practical way.