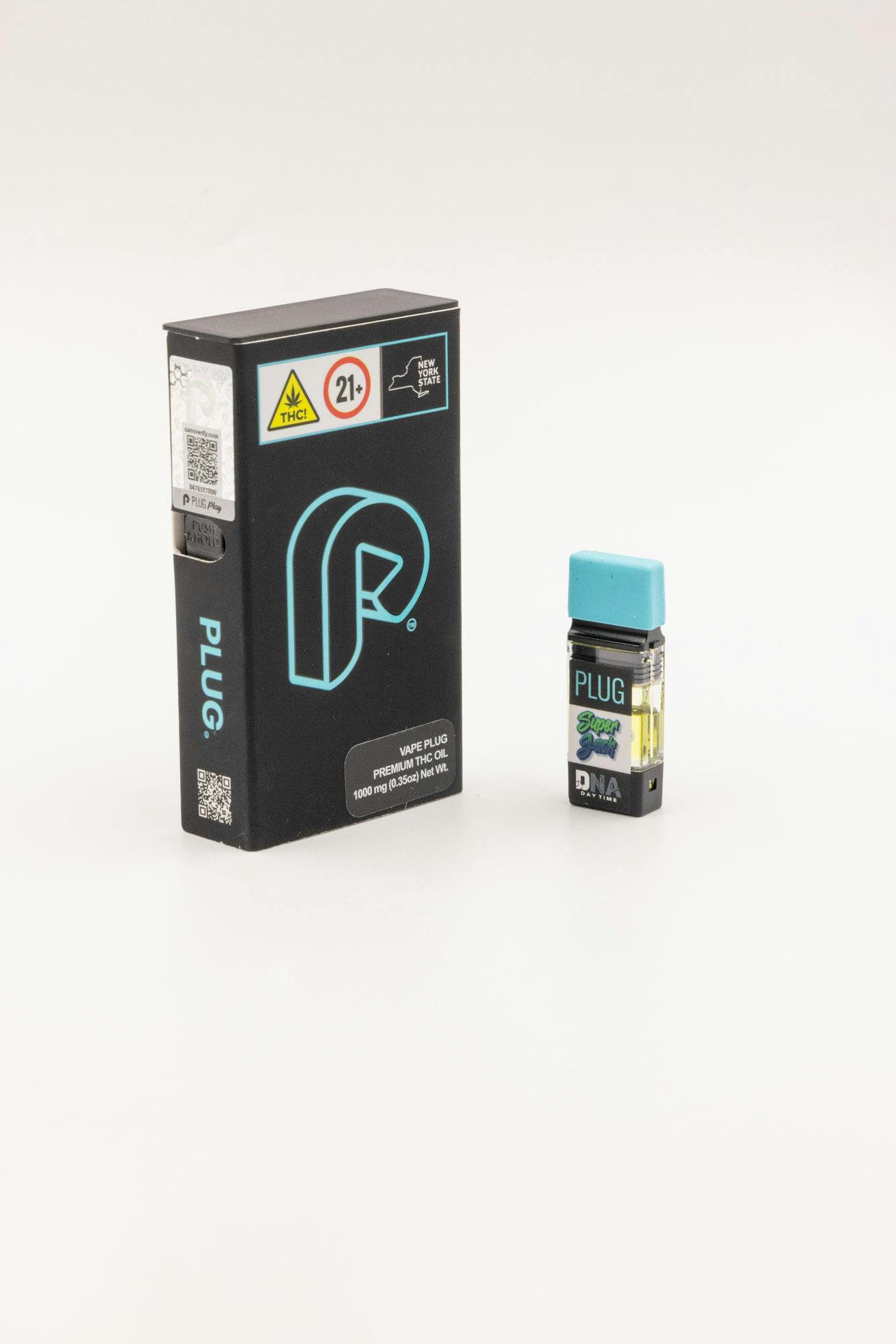 Brand: Plug Play
Super Jack -Vape Starter Kit
This sativa dominant hybrid is happiness in a pod. One puff will help to lift your spirits and help relieve stress, while keeping you in a productive state of mind.
Effects
EnergeticHappyCreativeFocusedInspired
About the brand :
Plug Play
Plug Play produces portable cannabis extracts with their unique Plug pods and Play battery system. Their DNA Plugs are carefully crafted with original strain terpenes, while their Exotics Plugs are deliciously infused with natural flavors to give them their fun and fresh taste.
Plug pods come to life with the Play battery — a slim, sleek, and discreet rechargeable vaporizer.