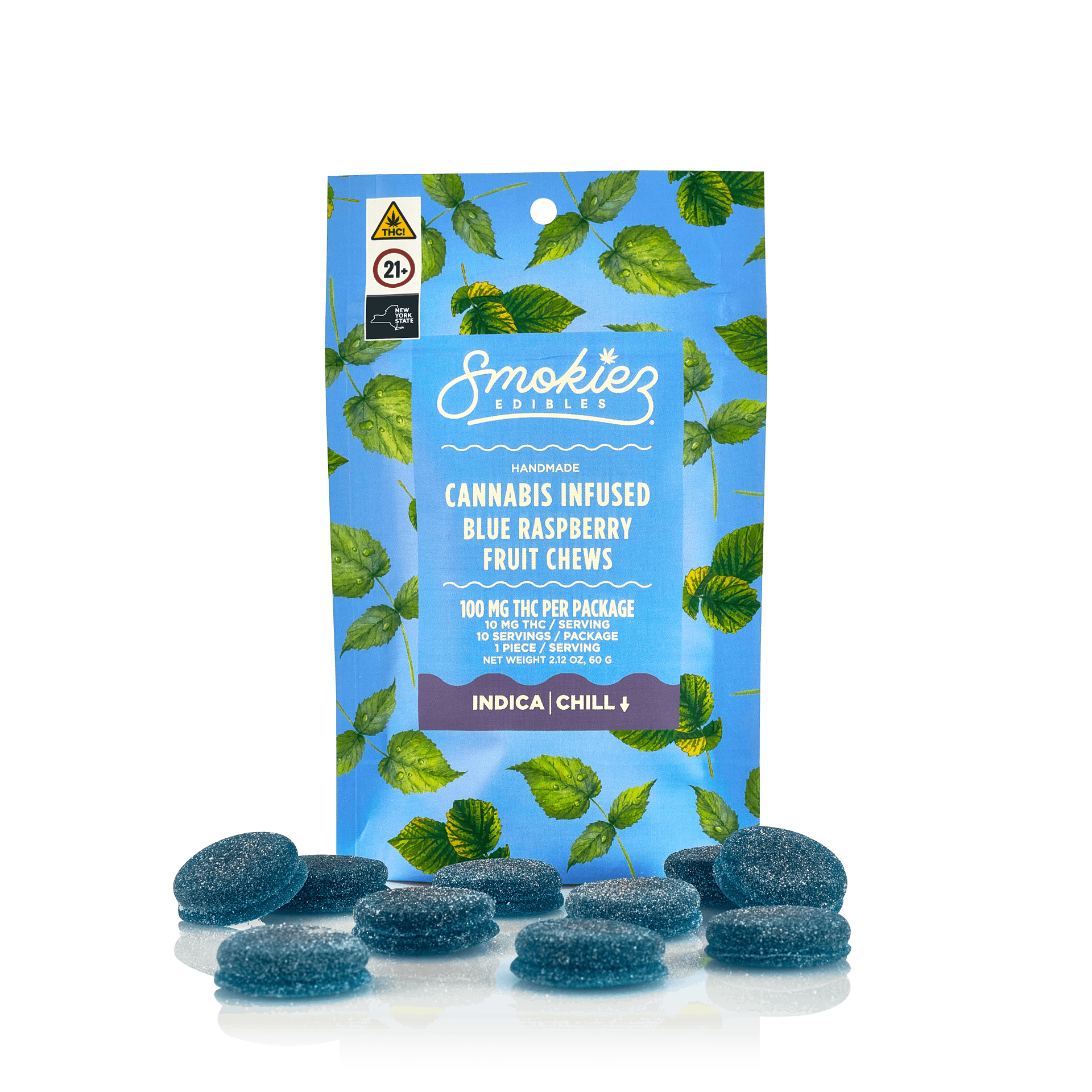 Brand: Smokiez
Smokiez | Sweet Blue Raspberry Gummies | 10mg
Cannabis infused gummies evenly dosed commonly sold in multi-packs, which makes controlling your intake easy and reliable. Because edibles are digested and absorbed by your stomach and liver, the activation is often longer than other consumption methods, taking on average 45 minutes, and sometimes up to 2 hours. It is important to start low and slow when consuming edibles so you don't over do it. Take extra caution to ensure edibles are out of the reach of children.
Effects
RelaxedSleepyHappy
About the brand :
Smokiez
Smokiez is just a group of humans trying to make a difference in the world. They put the utmost effort into making every product the best it can be. Their edibles are available in California, Oregon, and Washington state.
After one bite, you'll be asking yourself "why are these so good?" to answer your question simply – it's their proprietary formula made with high clarity extract.
Keep your eyes out for their new CBD line of wellness products helping people and their loved ones live happier, healthier lives.