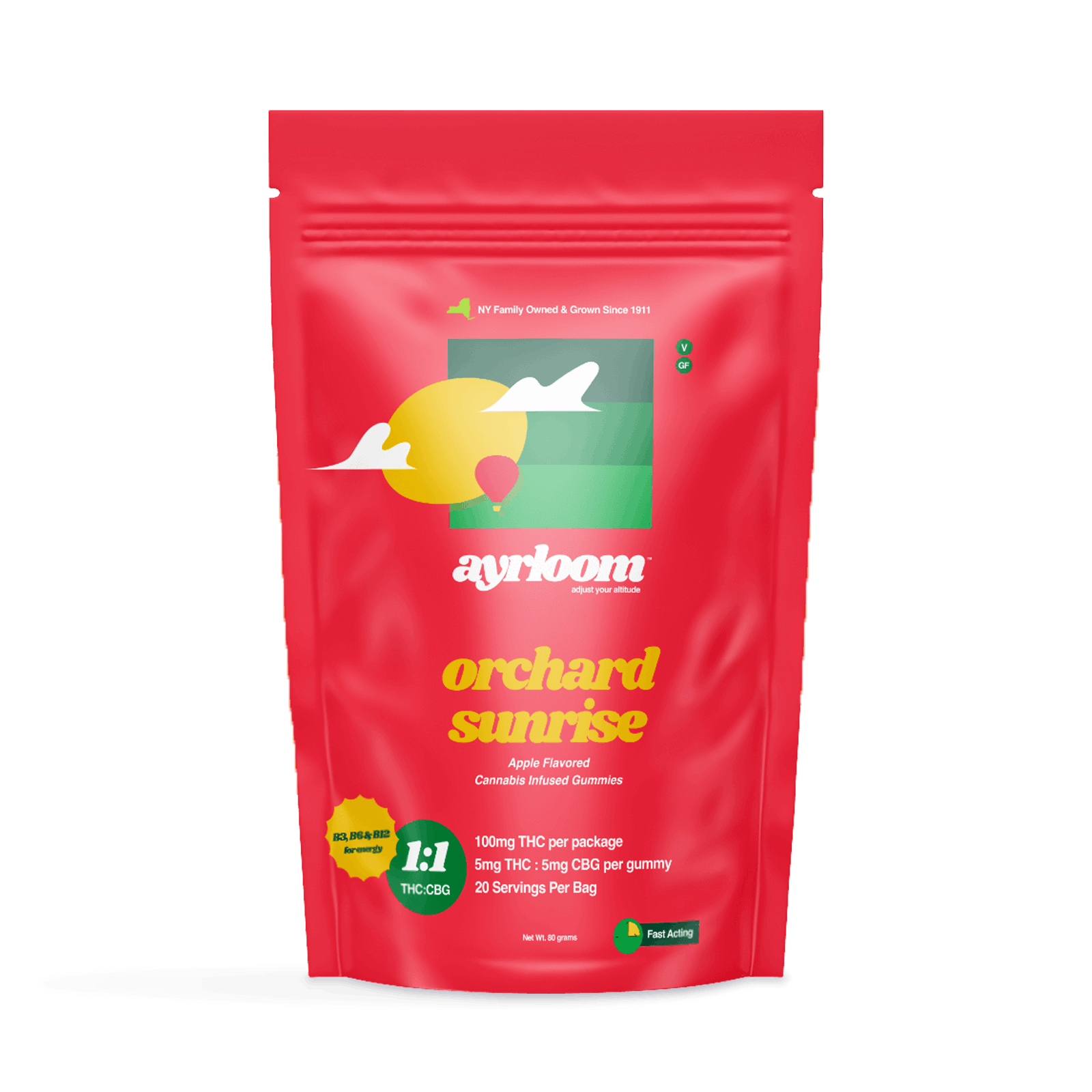 Brand: ayrloom
Orchard Sunrise 1:1 CBG Gummies
Every Orchard Sunrise means a new day and a new opportunity await! Crisp, Juicy, Uplifting, Vegan, Fast Acting
Effects
calm
energetic
happy
relaxed
"TAC" - Total Active Cannabinoids
200
"TAC" - Total Active Cannabinoids-200
Total active cannabinoids represent the total amount of active cannabinoids at the time of lab testing. This total of active cannabinoids considers all of the active compounds that the product holds.
CBG (Cannabigerol)
100
CBG (Cannabigerol)-100
Cannabinoids are synthesized by Cannabigerolic Acid. CBG is the decarboxylated form of this acid that appears at low levels in most cannabis plants. Because its properties are beneficial to multiple parts of the endocannabinoid system, CBG has a wide range of therapeutic uses. It is non-psychotropic and can provide analgesic and antidepressant qualities.
About the brand :
ayrloom
From the family that brought you Beak & Skiff & 1911 Established, ayrloom™ showcases the fifth generation's commitment to quality, innovation and sustaining over 1,000 acres of land in upstate New York. 110+ years of agricultural experience coupled with a passion for cannabis results in products that would make their great-great grandfathers proud. The team at ayrloom™ offers a full line of products to incorporate into daily routines, and they invite you to ADJUST YOUR ALTITUDE with them.