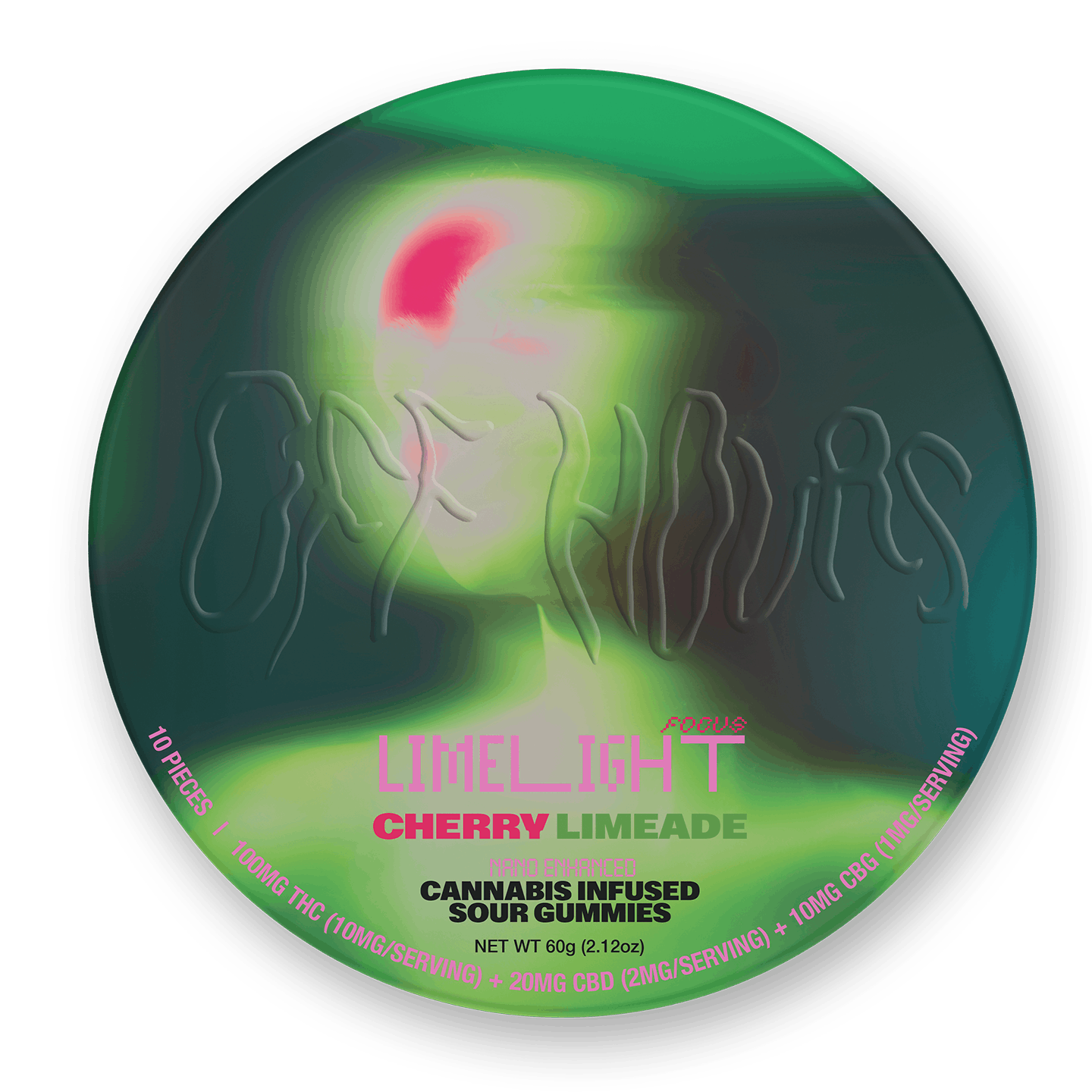 Brand: Off Hours
Off Hours | Limelight Cherry Limeade | Gummies
Flavor: cherry limeade (sour)
Terpenes: special blend for focus
Size: 10ct
Strength: 100mg THC (10mg/serving) + 20mg CBD (2mg/serving) + 10mg CBG (1mg/serving)
Off Hours cherry limeade flavored gummies are formulated with a specialized combination of
THC, CBD, and CBG to provide you a focused and clarifying high. Nano-enhanced cannabinoids
for fast onset. Vegan friendly and gluten free.
Suggested use: start with 1/2 of a gummy. Wait 1 full hour before increasing dose.
Ingredients: organic cane sugar, reverse osmosis water, organic tapioca syrup, organic fruit juice
from concentrate, fruit pectin, organic fruit flavoring, natural food coloring, MCT oil, cannabis
extract, soy extract, terpenes, malic acid
Effects
HappyEnergeticFocusedInspired