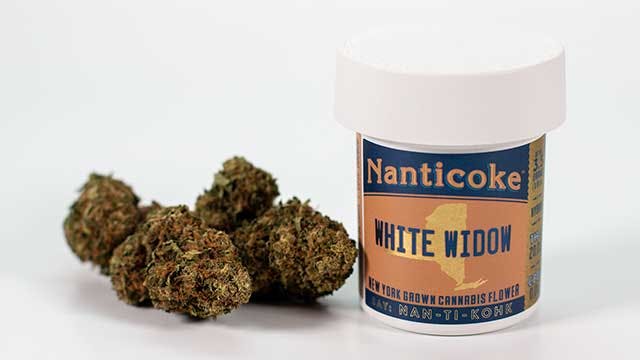 Brand: NANTICOKE
Nanticoke | White Widow | Flower
When the flowers of White Widow are ready for harvest, it looks as if it's enclosed in white spider's silk, with sticky crystal trichomes covering its buds. When you open up a package of White Widow, you'll be struck with a deep earthen scent with hints of sandalwood.
THC levels tend to vary but average around the low teens. Some batches have tested above 20%, however. Reviewers have noted this strain may have the effect of improving mood and enhancing creativity and social comfort. White Widow is popular in the recreational community because of its potential to improving social stamina without leaving the user lethargic.
Because some consumers have reported feeling euphoric and have had psychedelic experiences trying White Widow, you'll find that Dutch coffee shops often have this strain on their menu. The taste is earthy. A good strain to use when exercising and going out.
Effects
CalmHappyRelaxedEnergetic