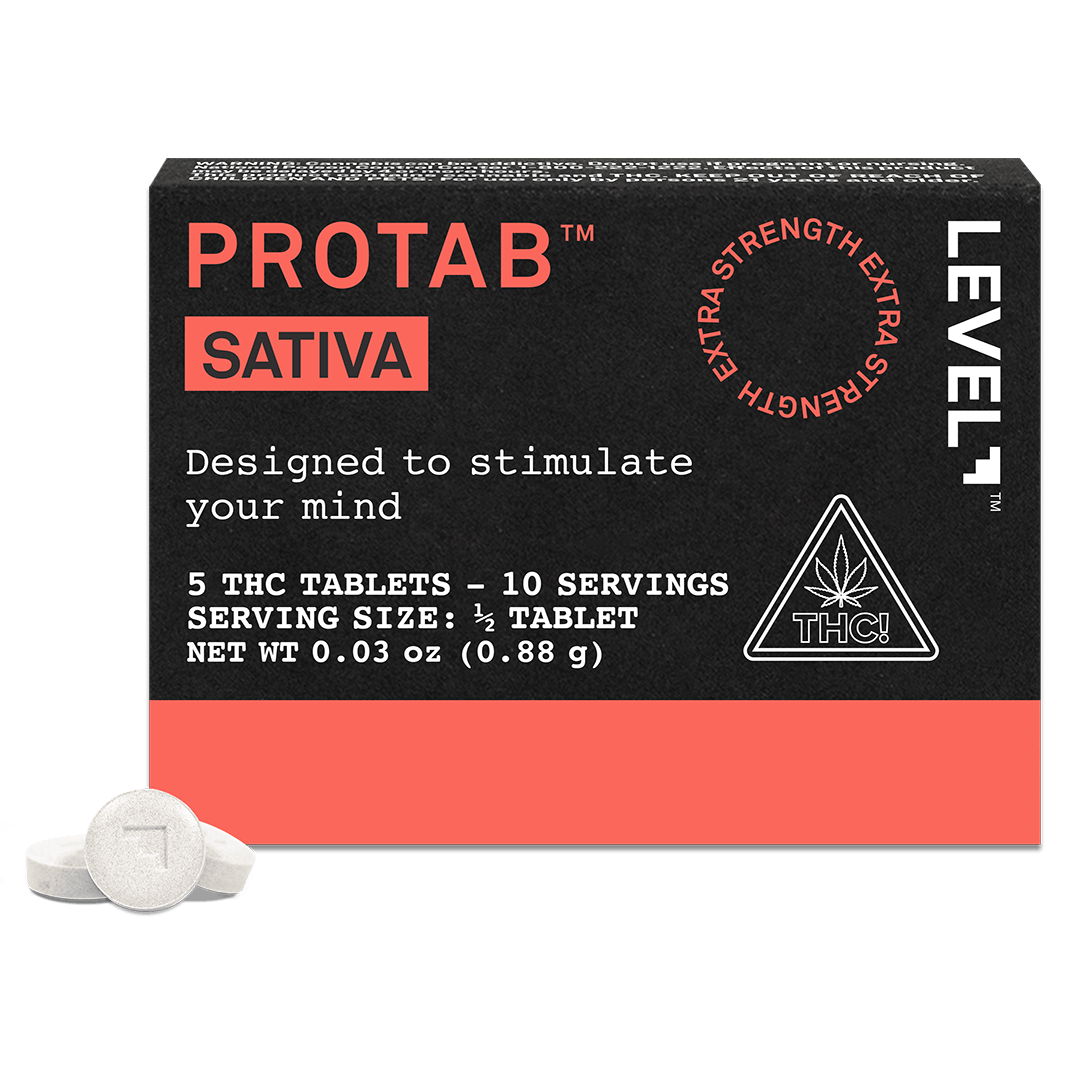 Brand: LEVEL
LEVEL | Extra Strength THC Tablets | PROTAB Sativa – 5ct
Edibles are created either by infusing cooking oil or butter with cannabis extract, or by mixing extract directly into other ingredients. Because edibles are digested and absorbed by your stomach and liver, the activation is often longer than other consumption methods, taking on average 45 minutes, and sometimes up to 2 hours. It is important to start low and slow when consuming edibles so you don't over do it. Take extra caution to ensure edibles are out of the reach of children.
Effects
EnergeticHappyCreativeFocusedInspired
About the brand :
LEVEL
LEVEL is a science-driven cannabis company at the forefront of cannabinoid research and innovation that is exploring the possibilities of effects-based cannabis products by formulating cannabinoids and terpenoids in ratios not accessible from the plant alone. Our proprietary cannabis formulations deliver an authentic, clean, functional high that maximizes the targeted effects and therapeutic benefits. See for yourself why LEVEL is the No. 1 tablet brand in California.