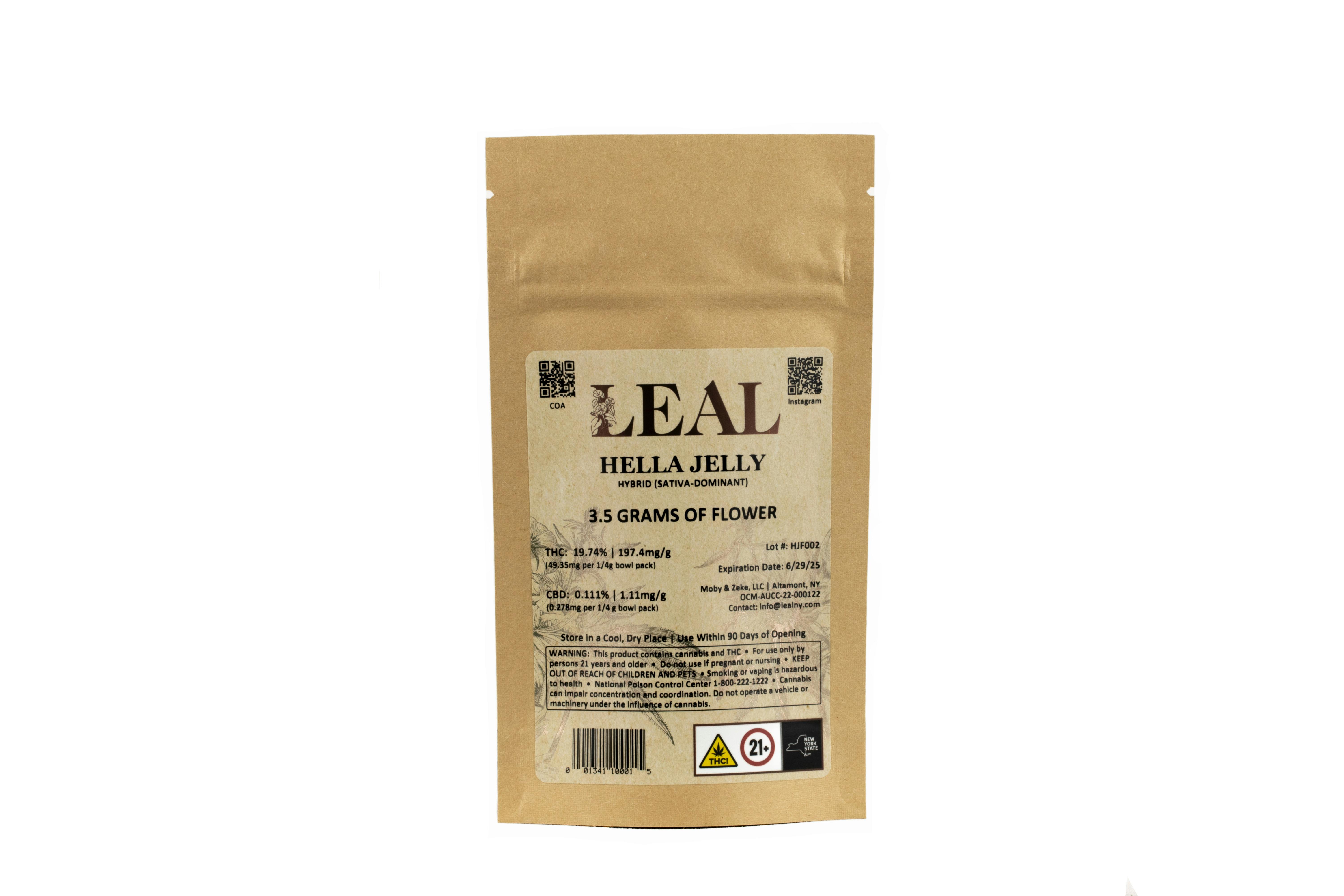 Brand: LEAL
Leal | Hella Jelly | 3.5g
Dried cannabis flower is primarily ingested via inhalation. Activation time is roughly about 5 minutes and can last up to a few hours.
Effects
EnergeticHappyCreativeFocusedInspired
About the brand :
LEAL
Leal was established with the goal of delivering organic, high-quality cannabis to the people. With the name itself meaning "loyalty and honesty," their team consistently works to provide just that — an honest product that is always of the best quality from start to finish. Rather than simply stating that their cannabis is organic, Leal took the steps to ensure their farm is Certified Kind to prove their growing methods are of the highest caliber and their products are as advertised. Leal is proud to provide premium, organically grown cannabis products to the people of Michigan.
Leal is the flagship brand under the Sapphire Farms family of brands. Their 60-acre organic cannabis farm cultivates cannabis for both Leal and Sapphire Farms. Sapphire Farms is a Certified Kind farm, meaning that all of the cannabis grown here is certified organic. Rather than using fertilizer, harmful pesticides, non-organic growing methods, etc. — the cannabis plants at Sapphire Farms are grown in pots filled with living soil and are maintained with organic cultivation practices.