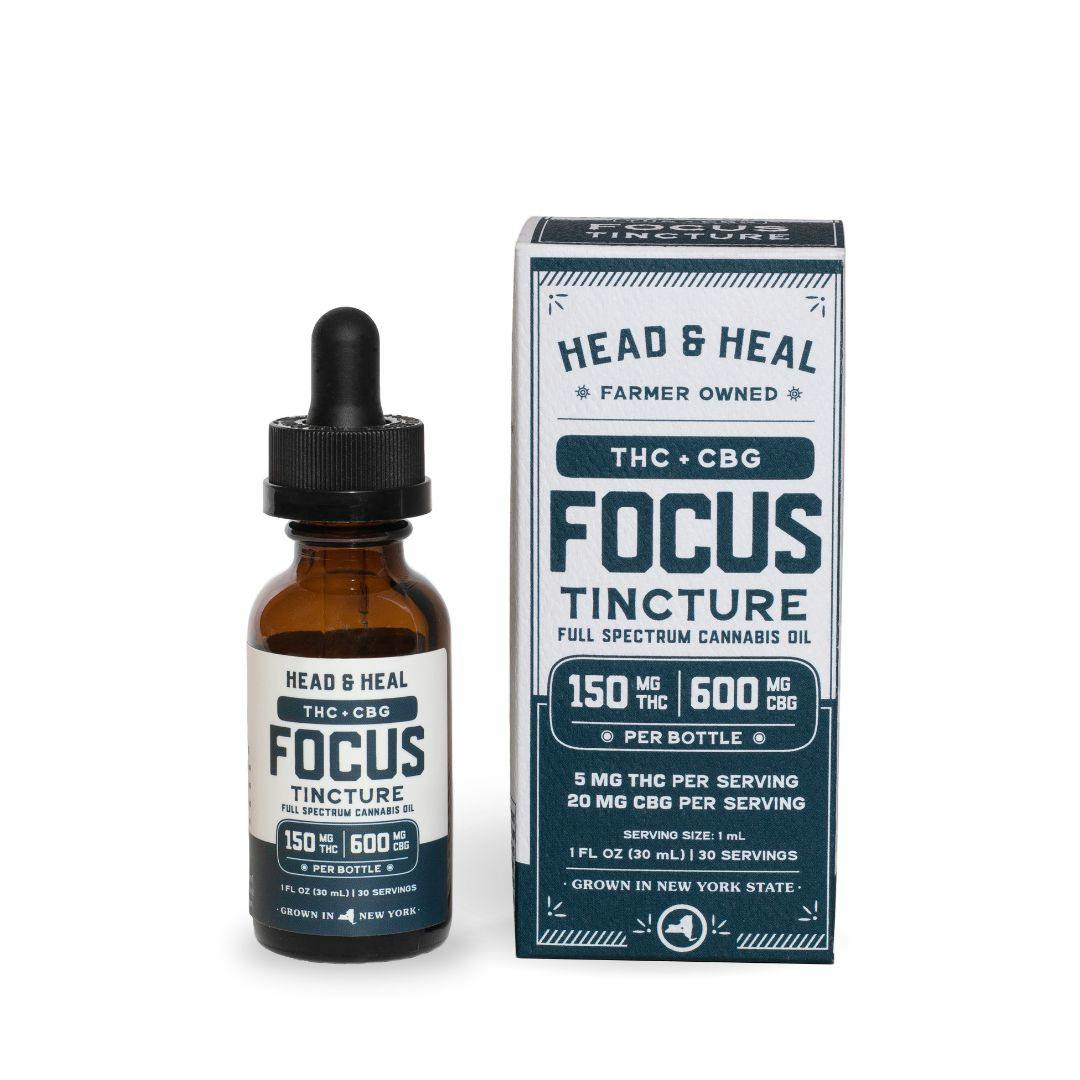 Brand: Head & Heal
Head & Heal | THC Tincture | CBG Focus Blend
Head & Heal THC * CBG , Focus Blend
Focus THC:CBG
Your daily to-do list's best friend
5mg THC and 20mg CBG per dropper
Improves mental clarity and focus
Provides a calm and creative state
Natural and caffeine-free alternative to coffee
Precise-dosing information for every bottle is included on the side of each box. Simply measure out your exact dose and drop directly into your mouth as needed throughout the day for natural support in focusing your mind and calming your body.
Ingredients: Organic MCT oil, cannabis extract
Effects
HappyEnergeticFocusedCreativeInspired
CBG (Cannabigerol)
600
CBG (Cannabigerol)-600
Cannabinoids are synthesized by Cannabigerolic Acid. CBG is the decarboxylated form of this acid that appears at low levels in most cannabis plants. Because its properties are beneficial to multiple parts of the endocannabinoid system, CBG has a wide range of therapeutic uses. It is non-psychotropic and can provide analgesic and antidepressant qualities.
About the brand :
Head & Heal
Head & Heal is dedicated to helping their customers lead healthier, happier lives.