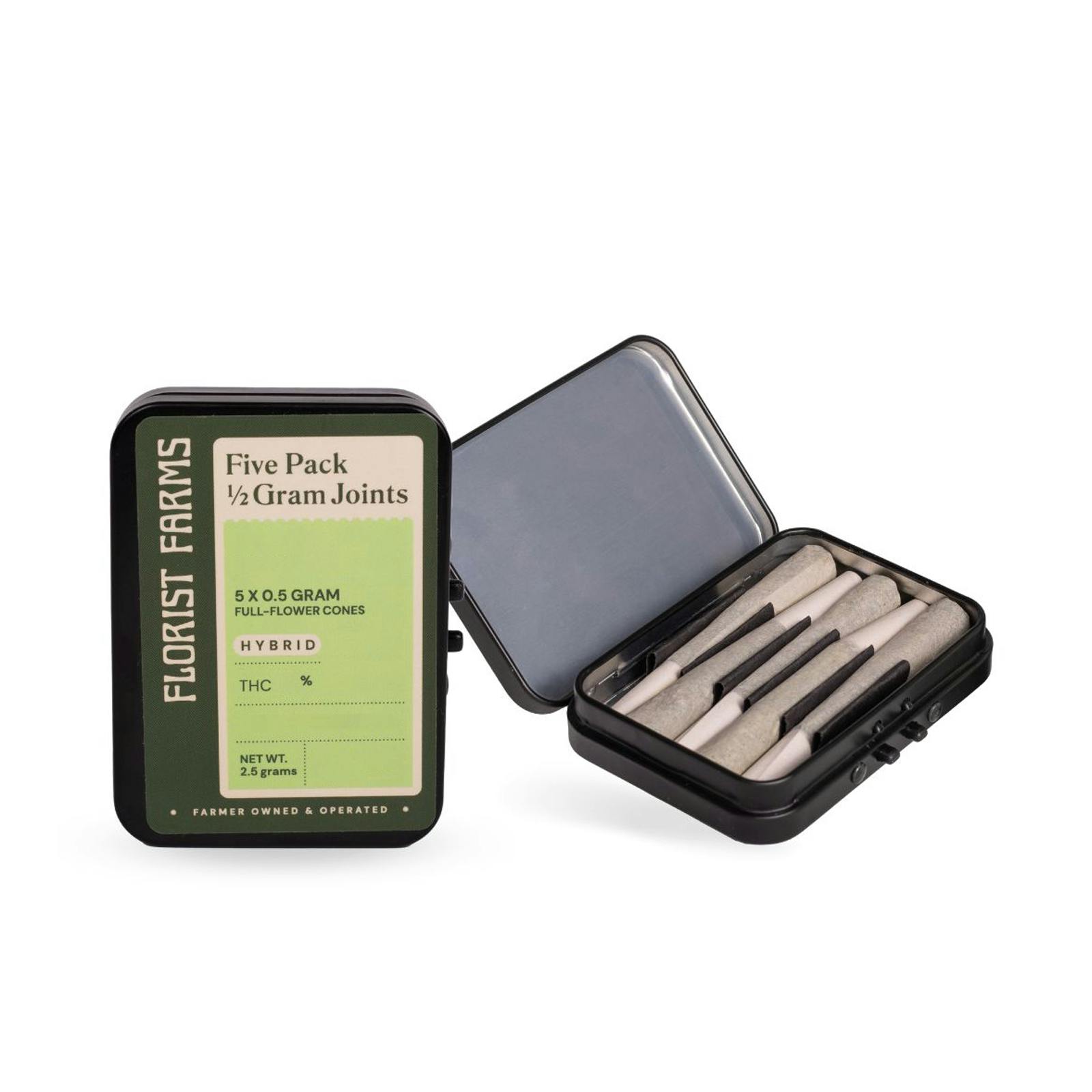 Brand: Florist Farms
Gelato #41 | 1/2 Gram Joints | 5pk
Florist Farms – Gelato 41 – Hybrid – Joints 0.5g 5pk
Salient keywords: euphoric, relaxing, balanced, fruity, sweet
Effects: Euphoric, Relaxing, Energizing
Taste: Sweet, Fruity, Creamy
Sunset Sherbet x Thin Mint GSC
Well-balanced, euphoric strain with a relaxing body feel. Perfect for zapping body discomfort while also leaving you feeling clear-headed, energized, and productive. This flower smokes well with a sweet, fruity inhale and cream notes on the exhale.
Florist Farms is a New York brand made by and for New Yorkers. Our farm in Cortland, NY is where we grow and manufacture all of our own products with decades of organic farming experience.
Effects
CalmEnergeticHappyRelaxed
About the brand :
Florist Farms
Florist Farms is on a mission to make the world a better place. They grow cannabis using regenerative farming techniques, which means they use healthy soil, cover crops, compost, and no chemical pesticides or fertilizers.