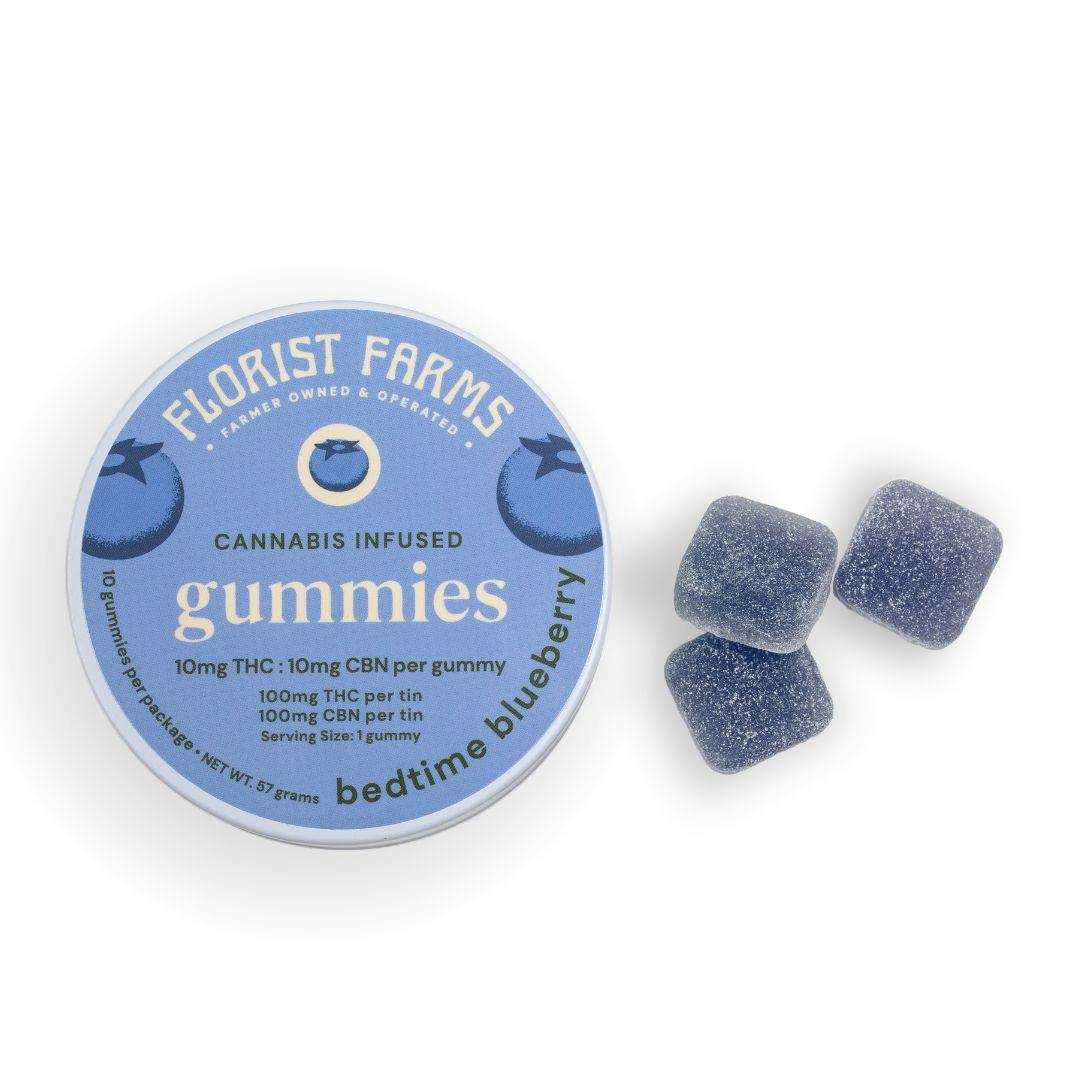 Brand: Florist Farms
Florist Farms | Bedtime Blueberry Sleep | 10mg/Gummy 10pk
10 pieces x 10mg THC per gummy + 10mg CBN per gummy= 100mg THC total and 100mg CBN total.
NY's finest cannabis extract with additional CBN measured and dosed with precision for a reliable way to end your day in comfort. These Bedtime Blueberry gummies are the perfect sweet treat nightcap to help you rest well and wake up feeling refreshed.
Florist Farms is a New York brand made by and for New Yorkers. Our farm in Cortland, NY is where we grow and manufacture all of our own products with decades of organic farming experience.
Effects
CalmHappyRelaxedSleepyClear Mind
CBN (Cannabinol)
10
CBN (Cannabinol)-10
CBN is a cannabinoid that is created during the breakdown of THC by UV light and exposure to oxygen. This breakdown usually begins during the drying and curing process. CBN is most commonly found in older or improperly stored cannabis samples. This compound is mildly psychoactive and is best known for its sedative effects. Strains and products with high concentrations of CBN can be a great choice for users looking to utilize cannabis products to ease restlessness and promote healthy sleep.
About the brand :
Florist Farms
Florist Farms is on a mission to make the world a better place. They grow cannabis using regenerative farming techniques, which means they use healthy soil, cover crops, compost, and no chemical pesticides or fertilizers.