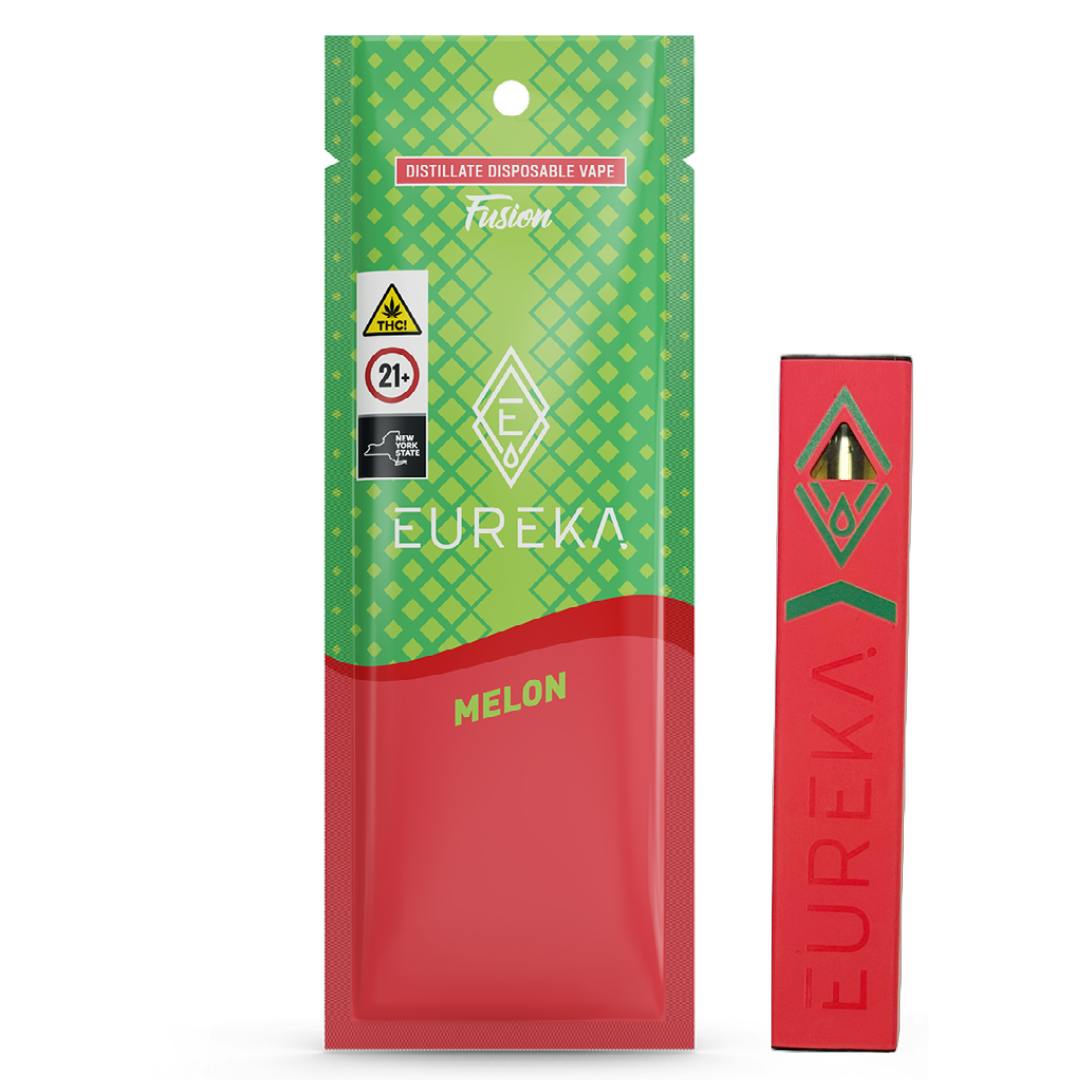 Brand: Eureka
Eureka | Fusion 0.5g Disposable Vape | Melon
The FUSION Melon disposable
brings you our pure & potent
distillate combined with naturallyderived
fruit terpenes in a
convenient, rechargeable vape.
Melon brings the flavor of summer
to you year round! Combining
watermelon, honey-dew, and
cantaloupe with hints of pomelo
this blend will have you feeling like
you're at the family cookout
catching some rays.
Our cannabis oil is 100% natural,
pesticide-free, solvent-free, and
never cut or altered with MCT, PG,
Effects
CalmHappyRelaxedEnergetic
About the brand :
Eureka
As pioneers in the vape industry, Eureka was one of the originators of modern CO2 extraction. They set the gold standard in award-winning cannabis oil.
They combined their passion for the craft with their state of the art proprietary process, to create high-end cannabis products at low prices. They believe in people over profit — and to prove it, their price point reflects their values. As a family-owned and operated business for nearly a decade, they treat their patients like family — providing access to clean, safe, all-natural medicine that you can trust. They have used the same master extraction artists since day one, guaranteeing the utmost flavor, potency, and purity in every drop.