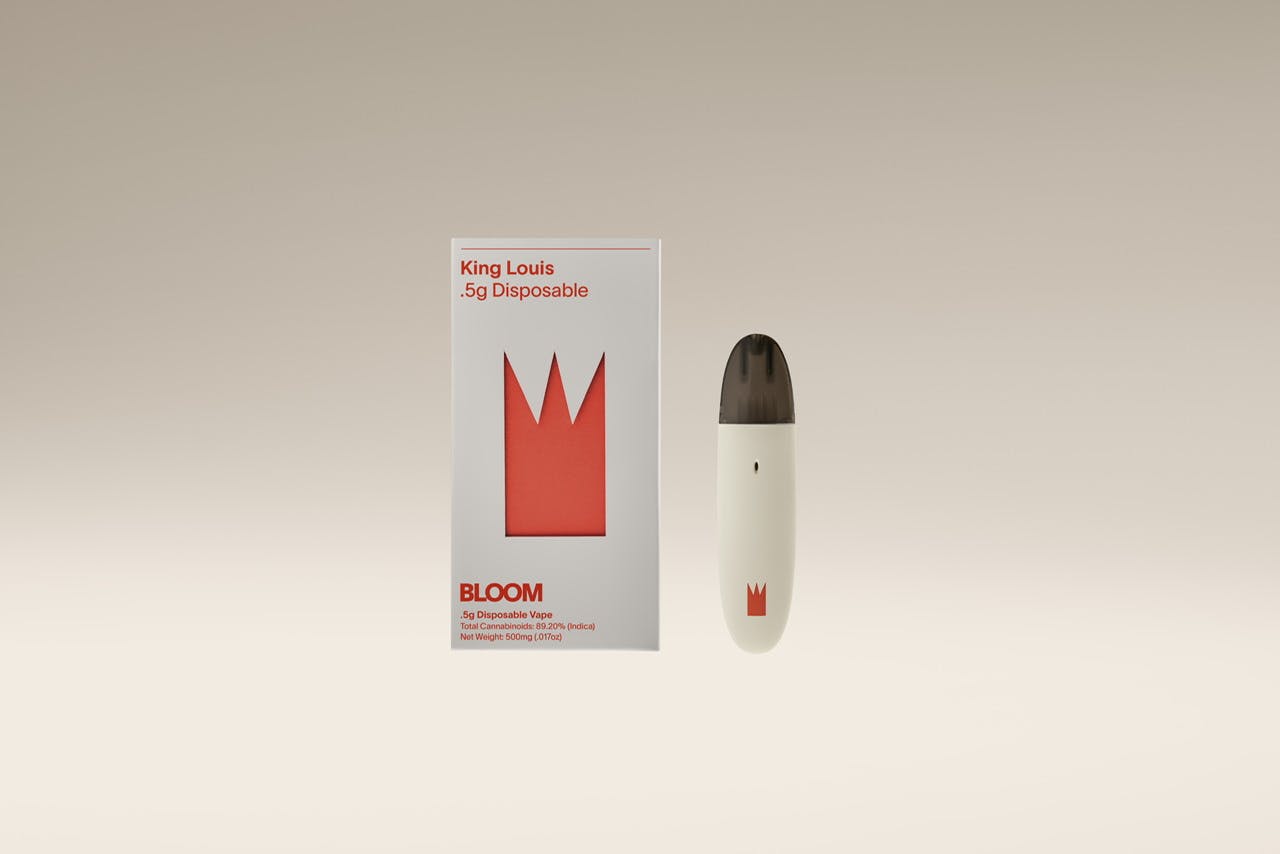 Brand: Bloom
Bloom | King Louis | 0.5g Disposable
All Hail The King.
Details
Category
Indica
Taste
Woody, Floral, Pine, Herbal
Mood
Euphoric buzz perfect for king-sized relaxation.
Ingredients
Cannabis Oil & Natural Terpenes
D-Limonene
Naturally Found In: citrus rinds
Humulene
Naturally Found In: hops, rosemary
B-Caryophyllene
Naturally Found In: black pepper, cloves, hops
Effects
RelaxedSleepyHappy
About the brand :
Bloom
Rooted in the industry for over a decade, BLOOM loves nothing more than classic cannabis strains.
But, their love for these strains has limitations. Constantly being on the move and living life, convenient products are essential to celebrate the small wins, uplift and reclaim the day.
BLOOM – an experience delivered in the most tasteful & practical way.